About Titan Roofing and Construction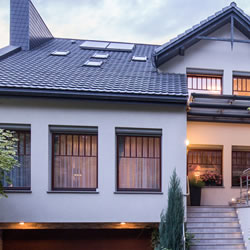 Welcome to Titan Roofing and Construction
Looking for quality roofing professionals in the area? Then you've come to the right place! Welcome to Titan Roofing and Construction where we treat each customer job as if it were our own....
Titan Roofing and Construction – Mission, Values and Vision
To provide our clients with the high level of quality service that they expect.
To consider each client's needs and provide the ideal solution at a fair price.
To serve the community with the most qualified uncompromising workmanship.
To build lasting relationships, striving for complete satisfaction on all projects that we undertake.
To work with dedication and integrity, and strive for a position of leadership in the roofing industry.
To explore and institute new products and services as they become available in order to provide our clients with the best options.
To build and maintain relationships with local suppliers and manufacturers to receive the best pricing for materials and to maintain manufacturer certifications for product installation.
To focus on safety and educational issues contributing to the advancement of the roofing industry and also to the betterment of society.
We show enthusiasm, pride and dedication in everything we do.
We are committed to delivering excellent products and service to our customers.
We are dedicated to satisfying clients and honoring commitments that we have made to them.
We accept responsibility for our actions and make business decisions based on experience and good judgment.
We act with honesty and integrity, which will establish us as the most reliable and respected Local Roofing Company
We treat our staff, clients and suppliers with mutual respect and sensitivity, recognizing the importance of safety.
We respect all individuals and value their contributions.
To establish Titan Roofing and Construction as Santa Rosa's most reliable and respected roofing company. To continuously strive to provide a high level of value and customer service to our clients throughout the Santa Rosa area.
To conduct business in a manner that elevates how contractors are perceived by the public. Customer service is paramount at Titan Roofing and Construction.