Free roofing quote
No Obligation Roofing Quote.
Free Santa Rosa, CA Roofing Consultation Today.
Call 707-495-8685 or fill out the form to the right to speak with our friendly roofing staff.
Titan Roofing and Construction can handle any type of Residential Roofing project. We focus on Quality, Customer Satisfaction, and of course Affordability. We provide the finest materials installed by the most highly trained personnel. With almost two decades of experience, you're in good hands with Titan Roofing and Construction.
Businesses demand high quality Commercial Roofing services at Affordable Prices. Our knowledgeable and skilled roofing technicians will work with your business to complete you project On Time, Under Budget and Above Expectations.
Titan Roofing and Construction is committed to meeting our client's every need. From New Construction to Leak Repairs to Complete Roof Replacements. We deliver the highest quality on every project, regardless of size.
Welcome to Titan Roofing and Construction
Where service is what it's all about!
Thank you for visiting Titan Roofing and Construction. We are here to serve you. With over 18 years of experience at the helm, Titan Roofing and Construction can offer you the highest quality service in the industry. From the first consultation to design and installation, we take pride in everything we do. We combine old world knowledge with current technology to create the most seamless and painless roofing process possible.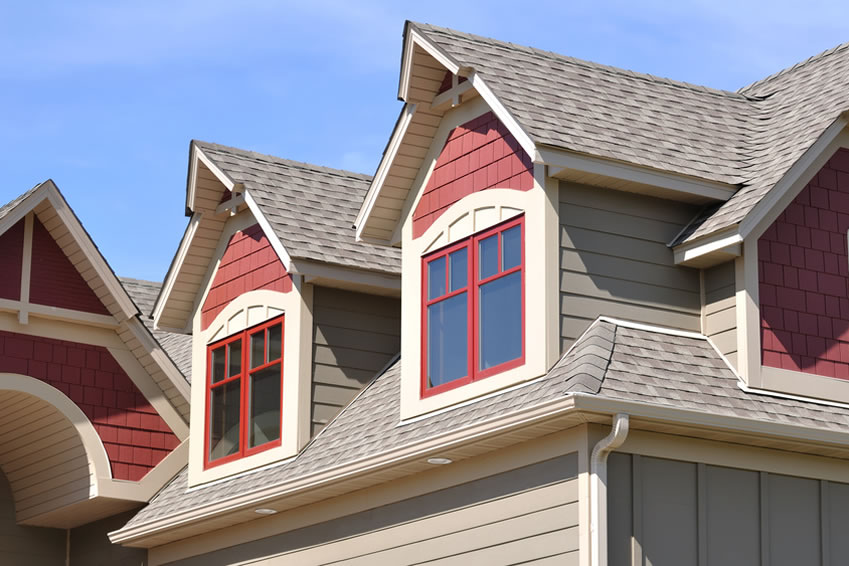 Titan Roofing and Construction 5 Step Roofing Process
If you think your Santa Rosa roof has been damaged, you will go through Titan Roofing and Construction's 5 Step roof replacement process.
Step 1: Detailed Professional Roof Inspection
Your Santa Rosa, CA roof is an important part of your home, and if you feel that there is a problem with it it's vital that you have it looked at as soon as possible. But it's not easy to know what you're looking at, and it can also be dangerous for the average person.
At Titan Roofing and Construction, our A1 Certified Santa Rosa inspectors understand what to look for when a problem exists with any roof. Whether you've suffered storm damage or just think a leak has developed, our team will be able to spot damage or problem areas and then give you a detailed explanation of what is going on. We'll even provide you with pictures that you can use to submit a claim if you need to turn in an insurance claim. Call us at 707-495-8685 or use the contact form below.
Step 2: Insurance Claim Submission and Approval
If our Santa Rosa professionals determine that your roof has suffered major damage due to storms, you may need to file an insurance claim. This involves a process of verification of the damage and then a claim approval. It's a complex process, but one that Titan Roofing and Construction has been involved in for years. We'll help you gather the evidence needed to file your insurance claim. Our Santa Rosa team can also help answer any questions that you may have and guide you through the process so you can get the new roof that you need.
Step 3: Choose Your New Roof
At Titan Roofing and Construction, we use the best quality products from top level manufacturers. And we are also certified to install any type of roof you could want. Once you're ready to start the process, you can review all of your options with one of our experts. From the type of roofing material to the color to the style, you'll be able to custom design your roof exactly how you want it to look. And if you aren't entirely sure what it is that you're looking for, our A1 Certified Santa Rosa, CA Roofing Professional will be happy to answer your questions and even make some suggestions on which ones may be worth considering.
Step 4: Roof Installation And Cleanup
It's important to understand that installing a new roof in Santa Rosa, CA is a huge job that will take a lot of work. The process begins with removal and disposal of the old roof without causing damage to the yard or anything near the Santa Rosa home. This alone is a major task, but one our team can handle quickly.
From there, we prepare the existing roof deck with a strong underlayment that blocks out the weather. Then, your new roof is installed over the roof. We'll install ventilation systems to keep your attic cooler and reduce heating costs while making sure that the entire home is protected with the new materials.
Step 5: Final Roof Inspection And Warranty
Once that your roof has been completely installed, our next step is a final inspection. We begin on the roof, checking to ensure that it is properly installed and that all flashing is set up where it should be. We also make certain that the roof is able to meet all warranty specifications for coverage, giving you added peace of mind. Then, we patrol the entire Santa Rosa, CA property to ensure that no debris is left behind. Your home should look even better than when we arrived, and that means leaving nothing behind but a stunning new roof for you to enjoy. In this way, we give you a roofing experience that will leave you entirely satisfied and able to relax. Contact us today at 707-495-8685 to get started on your new roof.
Roofing Installation And Repair in Santa Rosa, CA Can't Wait
Roof problems need to be dealt with as soon as possible.
Small leaks are notorious for growing steadily worse until they are complete disasters.
Do you have loose or missing shingles or a new stain on your ceiling or walls?
Have you been putting off replacing a worn out Roof?
We know how important your Roof is to the safety, appearance and value of your home.
This is why we offer our Quality Services at Affordable Prices.
Our Roofing services include (but are not limited to):
Santa Rosa, CA Roofing Contractor
Our Skilled Roofing Professionals
Roofing Experts in Santa Rosa, CA
All of our Santa Rosa, CA roofing professionals are trained & experienced in all aspects of roof design, repair and installation. Many of our installers are 2nd or even 3rd generation roofers. The experience represented by our team is the culmination of decades of roofing knowledge. You can hire us with complete peace of mind, knowing that the project will be done right the first time.
Our Commitment To Customer Service
At Titan Roofing and Construction, we strive to go that extra mile for our customers because most roofing companies simply do not. Our commitment to taking care of our customers has made us one of the most well-known and reputable roofing companies in the Santa Rosa area. Call us today and let us show you what we're all about.