Titan Roofing and Construction Roofing Services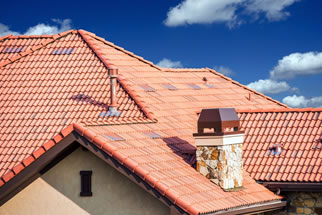 Your roof is an integral part of your Santa Rosa home. A damaged roof can mean lots of problems for you and your family. Because it's so important, you need to make sure you're hiring quality roofers and getting the best service possible. At Titan Roofing and Construction, we aim to go above and beyond. Exceeding our customers' expectations has been the secret to our success and it's the reason why our past clients refer us to their family and friends time and time again.
Roofing Services We Offer
New Construction and Addition Installations – With decades of experience installing roofs, we're well acquainted with all the options out there. Whether you are adding on to your Starter Home, or building your Dream Home, leave your roofing needs in skilled hands that you know you can trust.  We can work directly with your Builder to help design and install a durable roofing system.
Roof Inspection – If you want to save money on major repairs, detecting problems early is key. We offer full roof inspections and diagnostic services to help you identify trouble spots before they become real problems.
Maintenance And Repair – Instead of getting up there and risking your neck, our highly skilled staff will do it for you. We are trained to find even the smallest damage to your roof.  We do everything from shingle and tile replacement to installing a new skylight. There is no job that is too big or small for our team to tackle.
Roof Replacement – When it's time to replace your old roof, experience is key.  The process of removing the old roof and installing a new updated roofing system takes skill and knowledge. We take the extra time to protect your property from damage during this process.
Insurance Claim Assistance – Here in the Santa Rosa area, we are not strangers to bad weather.  If you have storm damage from Wind, Hail or even Tree branches, we can help you through the process.  We have highly knowledgeable insurance claims specialists to handle every aspect of your repair, from filing your claim to handling the final paperwork for you.
Material & Design Selection – There are lots of options available for your roofing material. Our expertise in Design and Style can help you choose materials that suit your home and offer great value.
Green Roofing Options – We specialize in making homes more energy efficient and eco-friendly. From Metal and Tile Roofs, to Composites made from up to 95% Recycled Materials, we can do it all. Our skilled professionals can also help you get your roof ready for solar panels.
All of our roofing services are offered with safety as the number one priority. We adhere strictly to safety guidelines in the roofing industry to make sure that no one is hurt during the job. Because roofing is a dangerous profession, all of our installers receive training in staying safe on the job.
Because we know that quality customer service is what really counts, we strive to offer the best service possible. Give us a call and let us show you what we do!